Academic Activities

          With the sincere efforts of the staff members ably supported by the Management and with the Co-operation of the parents the School has successfully seen a year go pass by our students have shown keen  interest in their studies and there has been an all round growth. We have given  practical knowledge as well as theoretical knowledge FOR ALL SUBJECTS.  We have taught our students through computer and we have conducted online test which has attracted the poor students also in a low budget we have Expanded our teaching more fruitful through smart classes.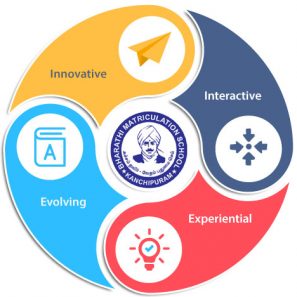 Our Methodology

          For Kindergarten classes we use Whole Brain Development method (WBD) and Montessori method.In which each child gets involved in the activity and learn by doing.
          We teach the kids through SMART CLASS and DIY activities for scholastic and co-scholastic areas.Assement is through written ,oral and online based.Also we conduct all important Olympiads national and international level.
          Learning beyond the classroom is our aim,so we arrange lots of field trips,educational tour,industrial visits and also other inter school competitions.