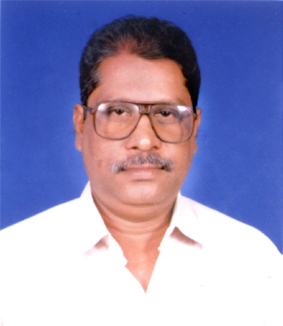 Mr. R.Venugopal
Founder Information

          Mr. R.VENUGOPAL ,  a man of diverse talents and interests with social responsibility. Hailing from a small family from Rameswaram Island , he had committed himself to the noble cause of shaping young minds of our nation, by starting this school of knowledge,Bharathi Matriculation School – a school that aims at holistic development of its wards.
          He was not only the Correspondent and founder of the institution, he is a role model to the staff and the students. He manifests dedication to his mission, excellence in his accomplishments and humility in his attitude. His untiring effort and able guidance has made our school one of the best in our locality.
Founders Vision

To uphold the social values while helping the society to develop technologically and morally by providing education of global standards.To give secular minds to our society with humanity and rationalism.To give our students all round development with extra curricular activities ,art and craft , martial arts and dance etc.